Ceramic Planters Marble Flower Pot Succulent Planter Bowl
Pojedinosti o proizvodu
Povratne informacije odmah
Ceramic Planters Marble Flower Pot Succulent Planter Bowl

Unique design: The modern design of the small ceramic plant pots makes it more competitive in the market.
Materijal: Ceramic pots is made of high-quality ceramic, durable and easy to clean.
Veličina sadilice: 4.6*4.9palac (D * H), it is large enough to planting orchid, aloja, cactus or various plants.
Drenažna rupa: The flowerpot has no drain.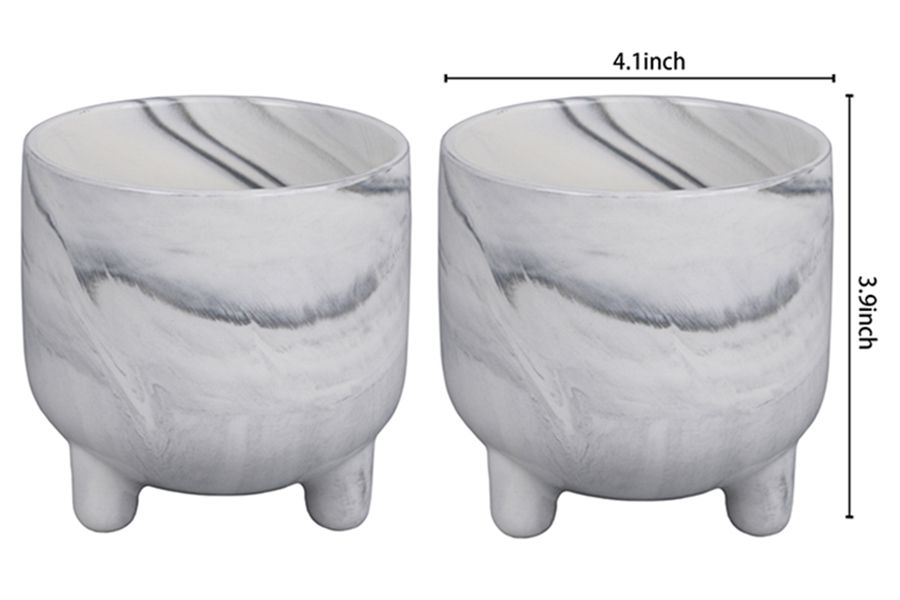 Parametri proizvoda
Artikal:

Ceramic Planters Marble Flower Pot Succulent Planter Bowl

Model:

AN

0081
Materijal za sadnju:
Keramika

Color

:

Gray

Veličina sadilice:
4.1*3.9palac (D * H)
Proizvod uključuje:

Ceramic planter

Primjena:
prozorska daska,Dnevna soba,Spavaća soba,Vrt,Balkon,

Office

Savjet:
Biljke nisu uključene
Prijave
Painted gorgeously Marble Texture, the stunning design put in any space. You can add the indoor plants or flowers to these indoor decorative plant pots, brighten up any of small corners indoors. Ceramic pots are a great way to add a fun and decorative look to your garden, patio, or even inside your home, while providing a safe home for your plants to grow. Dress-up your plants with modern indoor planters! Assorted colors, shapes and designs to suit your outdoor entrance or patio.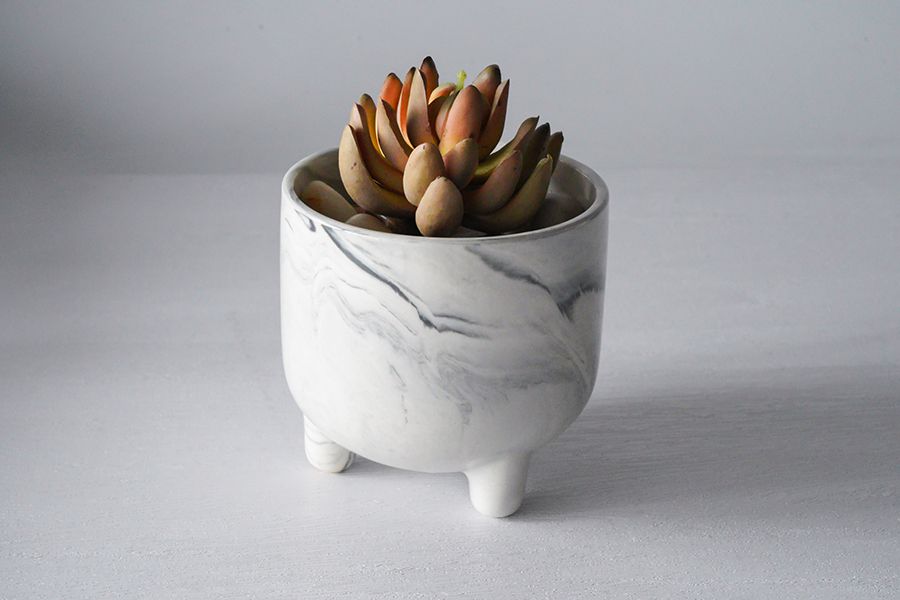 Our Service
* Free sample
* Usluge dizajna s brzim odgovorom
* OEM / ODM usluge
* Lokalne skladišne ​​usluge
* Prilagođeni način dostave za internetskog prodavača
Pitanja
1.What is the usual way of your product packing?
We have foam packing and simple packing. General speaking, to ensure the safety of the ceramic pots, we suggest foam packing for small orders and simple packing for large order.
2.Možete li mi navesti troškove otpreme?
Of course, but we should know what flower pot you want to ordered and the destination port.
3.It comes whit the plant in it?
Plant is NOT included, for display purposes only.
If you have some problems about Ceramic Planters Marble Flower Pot Succulent Planter Bowl, or want to know more details about wicker plant pot,glass flower pot,decorative indoor flower pots,square pots,ceramic garden pots,itd. Dobrodošli da nas kontaktirate!
Radujemo se vašem upitu.
Pošaljite nam svoju poruku: